Message from the Chief Executive Officer
Firstly, I would like to thank you for your interest in and support for our organization.
Chukyosoko Logistics Company has built a complete logistics management system integrating storage, cargo handling, delivery, merchandise processing, and data processing, and we are passionate about satisfying our customers' logistics needs and responding to the changing demands of the times.
We are focused on being a comprehensive logistics company that provides ever higher quality services and adapts to the globalized, Internet age. We will appreciate your further help and encouragement.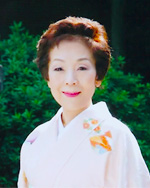 Corporate Profile
Company Name
Chukyosoko Logistics Company
Chief Executive Officer
Sumiko Asakura
Head Office Address
2-1-3 Mutsuno, Atsuta-ku, Nagoya 456-0023
TEL/FAX
TEL 052-871-5211 (Main) FAX 052-872-4194
Founded
1948/09/28
Capital
97.5 million yen
Area of Premises
Head Office: 75,670 m²
Area of Warehouse
Head Office: 70,310 m²
Business Description
Warehousing business, customs business, bonded warehousing business, dispatch business, cargo transportation services, Indemnity insurance agency
other agency business, any other businesses incidental to the above items
Access to Head Office
| 【Public Transportation】 | 【Car】 |
| --- | --- |
| A 15-minute walk from Kanayama Sogo Station | 5 minutes by car from Nagoya Expressway Horita I.C. |
Corporate History
'1948
9.28
12.27
Chukyosoko Logistics Company was founded
Agency agreement concluded with Nippon Fire and Marine Insurance Co., Ltd.
'1949
9.
Became the designated warehouse for the Aichi Food Agency Office
'1950
10.10
Obtained permission to issue warehouse receipts
'1951
5.11

5.30

7.3
8.17
Became the designated warehouse for the Ministry of International Trade and Industry
Obtained a business permit for private bonded warehousing from the Director General of Nagoya Customs
Became the designated warehouse for the Nagoya Textile Exchange
Obtained license as a customs broker from the Director General of Nagoya Customs
'1952
1.8
11.12
Increased capital to 10 million yen
Opened Chikko Sales Office (1,577 m²)
'1953
2.12
Started port transport business (coastal cargo handling)
'1954
9.30
11.1
12.20
Obtained license for general motor truck transportation business (limited)
Started motor truck transportation business (limited)
Increased capital to 15 million yen
'1955
10.31
Obtained license for forwarding business from the Director General of Nagoya Land Transport Bureau
'1956
4.13
8.8
9.10
Obtained permission to operate as a bonded factory from Nagoya Customs
Designated as a cargo delivery warehouse by the Nagoya Grain Exchange
Designated as a storage warehouse by the Japan Monopoly Corporation
'1959
8.
Obtained certification for automobile wrecking and maintenance businesses
'1960
2.11
Acquired land (7,866 m²) in Sorami-cho, Minato-ku, Nagoya City (former site of an international airport)
'1961
3.20
Increased capital to 30 million yen
'1962
8.4
Obtained license for general motor truck transportation business
'1968
8.28

9.3
Acquired land (11,284.64 m²) at 157-1 Aza Mura-Higashi, Oaza Irukadeshinden, Komaki City
The transportation business became an independent company, Chukyo Trucks Co., Ltd. with capital of 2 million yen
'1970
6.10
6.22
Opened Tokyo Heiwajima Sales Office (5,138 m²)
Opened Komaki Sales Office (3,780 m²)
'1971
6.15
Established Tokai Kaihatsu Kogyo Co., Ltd. with capital of 3 million yen (bowling center and related facilities)
'1972
6.10

8.1
Established SANY Building maintenance Service Co., Ltd. with capital of 1 million yen (cleaning / building management business)
Obtained license for building lots and buildings transaction business, established a real estate business
'1973
8.15
Opened Tokyo Itabashi Sales Office (3,077 m²)
'1974
6.3
Obtained a permanent permit for customs business from the Director General of Nagoya Customs
'1978
7.1
Opened Nagoya Port Sales Office (3,540 m²)
'1979
10.1
The cargo handling business separated into an independent company, Chukyo Butsuryu Logistics Company. with capital of 7.5 million yen
'1983
8.8
Established Chukyo Information System Co., Ltd. with capital of 2.5 million yen
'1986
8.5
Application for general type II telecommunication business was accepted by the Nagoya Radio Regulatory Bureau
'1989
3.31
Acquired land in Shimizu, Kita-ku, Nagoya City (235.3 m²) and Meieki-Minami, Nakamura-ku, Nagoya City (203.2 m²)
'1990
9.4
Nagoya Port Sales Office approved as the designated warehouse for the rubber market of the Tokyo Commodity Exchange
'1996
7.12
Increased capital to 97.5 million yen
'2000
10.1
Launched corporate website
'2006
1.1
Atsuta Head Office obtained permission to operate as a bonded warehouse from the Director General of Nagoya Customs
'2009
10.1
Opened Sorami Office (7,500 m²)
'2010
6.25
Chukyo Trucks Co., Ltd. merged into Chukyo Butsuryu Logistics Company.
'2012
5.
Demolished and rebuilt Komaki Sales Office (5,382 m²)
'2013
12.
Acquired land in Ama City (18,527 m²)
'2014
1.
Acquired land along the Meitetsu line (1,074 m²)
'2015
11.
Built Warehouse No. 66 (19,816 m²)