Chukyosoko Logistics Company's motto is "contribute to the expansion of our customers' businesses". The head office warehouses in the center of Nagoya City consist of general warehouses of 49,230 m² and temperature-controlled warehouses of 21,080 m² along with distribution center functions. They are equipped with information center facilities such as merchandise processing plants, bonded warehouses, bonded warehouses for alcohol, and rental storage rooms to provide support for all aspects of logistics With our complete and comprehensive service structure, we offer advanced know-how about the combined shipment of small lots, truck transport, cargo handling work, and merchandise processing, as well as warehouse storage.
Storage management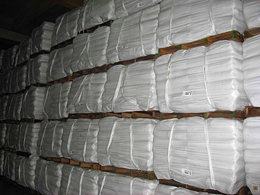 Temperature-controlled warehouse for grain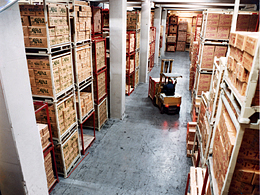 Temperature-controlled warehouse for foodstuff
We own 75,150 m² of normal temperature warehouses and 26,380 m² of temperature-controlled warehouses at 15 ℃ to 20 ℃ in and around Nagoya City. Our storage management services are designed to satisfy our customers' needs, from small lots of multiple items to large cargoes. With one of the largest logistics bases in the Chubu area, centralized in Nagoya City, we enjoy the trust and continued business of large numbers of customers.
Merchandise processing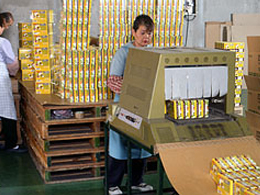 Repacking foodstuff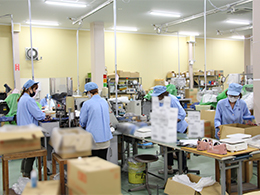 Assembly of semi-finished components
As part of our service distributing foodstuffs, confectionery, stationery, and general commodities, we offer the option of packaging the products according to our customers' desired style.
We also assist by packing and repacking products, carrying out inspections, or completing products through the assembly of parts and semi-finished components.
Delivery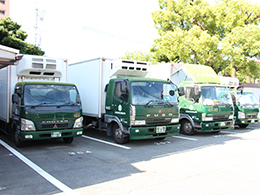 Reefer trucks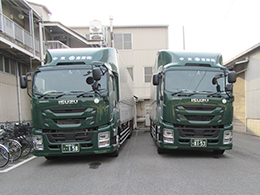 Large wing-body truck
We deliver small and large lots directly to the three Tokai prefectures: Aichi, Gifu, and Mie, with speed, care, assurance, and safety.

Information Systems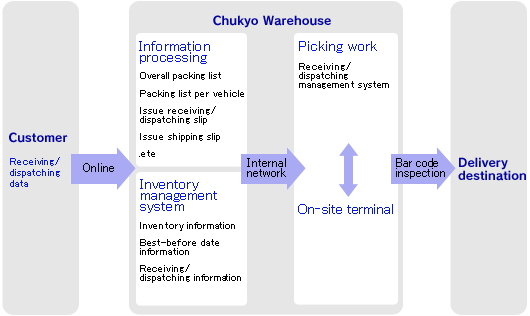 Speedy and accurate picking is carried out through inventory management, the creation of various shipping data, and information such as best-before dates based on the receiving/dispatching information provided online etc. We are also able to respond flexibly via data management to different forms of cargo from foodstuffs and general commodities, to raw materials and semi-finished components.
Rental storage rooms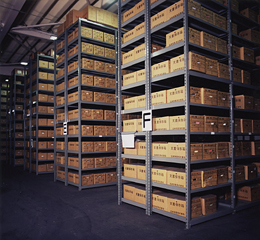 Document storage space
Special storage box for papers
D 425 mm x W 360 mm x H 270 mm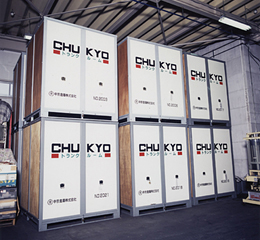 Rental storage room container space
Special container sizes
M -Type: D 1.74 m x W 1.72 m x H 2 m
L -Type: D 1.93 m x W 1.93 m x H 1.94 m
With a consistent filing system, we contribute to the improvement of work efficiency and help to save administrative expenses. Our warehouses are also used for the temporary storage of household items while customers are transferred to work abroad, when they are building or renovating the house, or to store seasonally required items during the off-season.

Ministry of Land, Infrastructure, Transport and Tourism certification mark
This certification represents high safety and is only granted to rental storage room services which conform to standards stipulated by the Ministry of Land, Infrastructure, Transport and Tourism regarding aspects such as storage performance.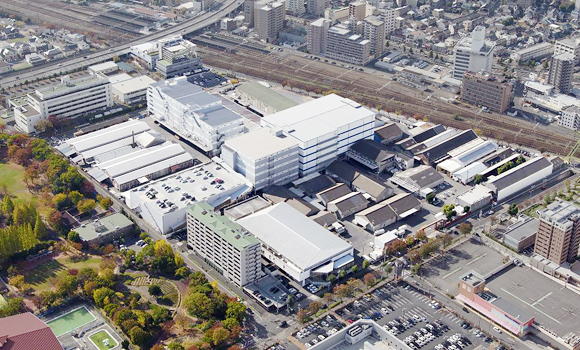 Atsuta Head Office (overall view) Area of premises 75,670m²
Aerial photo taken in August 2016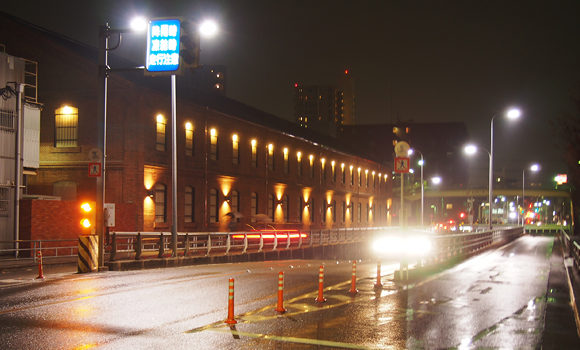 Atsuta Head Office Brick warehouse (Warehouse No. 1) / night view Area of warehouse 1,330m²
Renovated in December 2015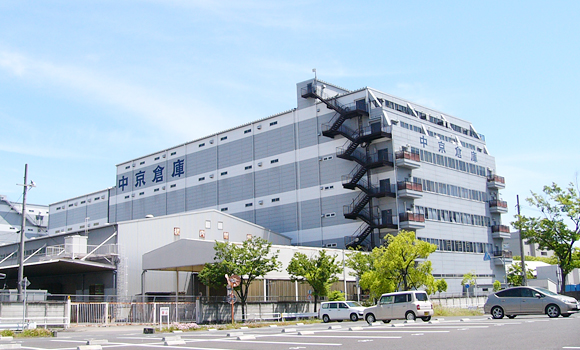 Atsuta Head Office Warehouse No. 30-33 Area of warehouse 13,630m²
Construction completed in May 1997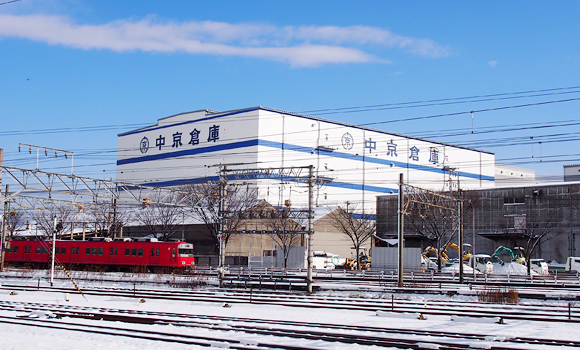 Atsuta Head Office Warehouse No. 66 Area of warehouse 14,410m²
Construction completed in November 2015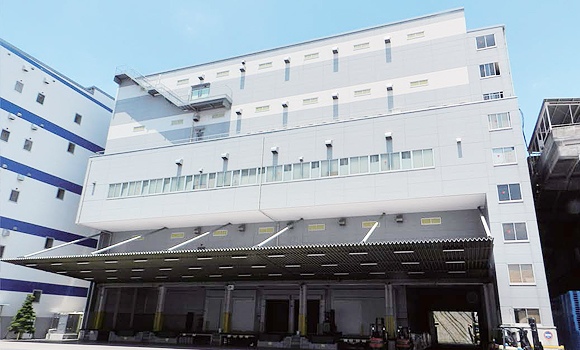 Atsuta Head Office Warehouse No. 29 Area of warehouse 6,630m²
Construction completed in December 2006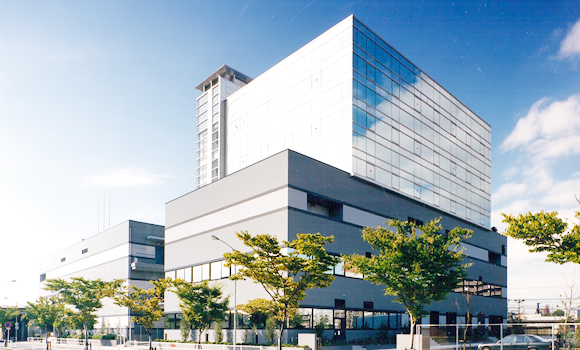 Atsuta Tenanted Building
Construction completed in September 1996